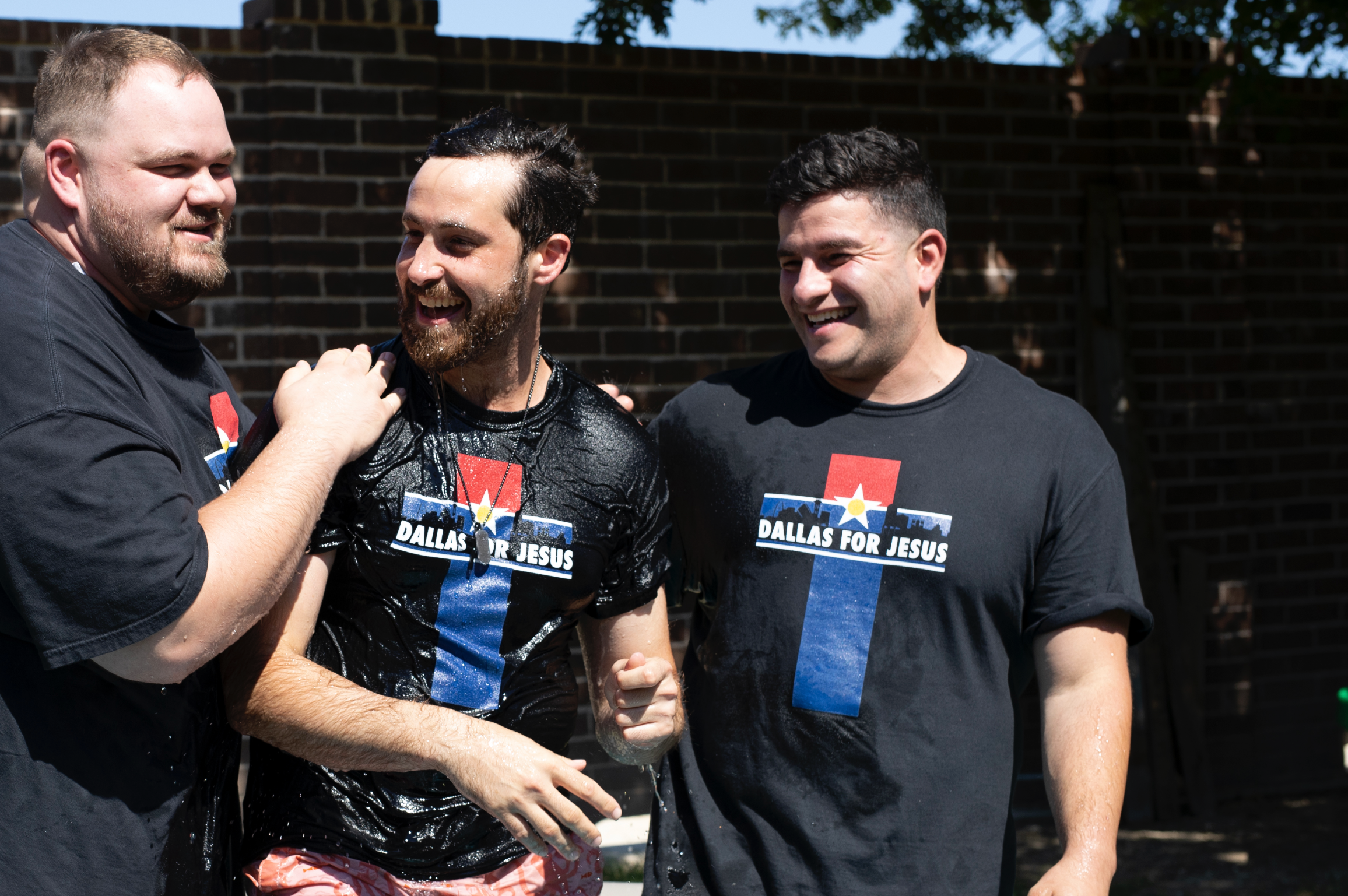 LIFE GROUPS
We meet in Life Groups (home Bible studies) throughout the week!
Acts 2:42, "They devoted themselves to the apostles' teaching and to fellowship, to the breaking of bread and to prayer."
---
DISCIPLESHIP
We meet both one-on-one and in class settings for spiritual growth and leadership training.
101: Our first phase, where every member is paired with a mentor to learn what it means to live a new in Jesus
201: Our second phase, a 24 week course on Christian living and leadership.
Matthew 28:19-20, "19 Therefore go and make disciples of all nations, baptizing them in the name of the Father and of the Son and of the Holy Spirit, 20 and teaching them to obey everything I have commanded you. And surely I am with you always, to the very end of the age."
---
DALLAS FOR JESUS
We meet on a regular basis to witness at high schools, college campuses, door-to-door, downtown, parks and playgrounds- wherever people are!
Mark 16:15-18, "15 He said to them, 'Go into all the world and preach the gospel to all creation. 16 Whoever believes and is baptized will be saved, but whoever does not believe will be condemned. 17 And these signs will accompany those who believe: In my name they will drive out demons; they will speak in new tongues; 18 they will pick up snakes with their hands; and when they drink deadly poison, it will not hurt them at all; they will place their hands on sick people, and they will get well."
---